iPad Development
As you have probably understood, iPad development is one of the kinds of the mainstream of EcmaSoft Company. Ipad applications if they are innovative make great contribution to a forum, site or network development making it popular. They are effectively created by professional developers of our company. Though the aspects of iPad development are various today at our company you can order the widest range of applications for this popular device, which are really revolutionary and will meet your requirements perfectly.
They render top quality services, are reliable partners who perform their work on highest level, making every single project a real success. Moreover, EcmaSoft if trying to fulfill every project in really short terms to save time of our clients. Thus, to make our clients satisfied we are ready to fully devote ourselves to every single project, to support our clients 24/7 if needed.
Services for iPhones
The great popularity of iPhones has caused a real demand on services for these devices, especially on iPhone software development. Such services are spreading really quickly, but truly smart solutions require professional approach. Each EcmaSoft iPhone app developer possesses all necessary skills and experience, they are offering creative approach combined with professionalism.
Services for iPhone software
We provide unique services which are hard to find somewhere else, including work with scalable codes and design of applications, iPhone software development. Irrespectively of complexity of every single project we can guarantee the quality services and perfect result.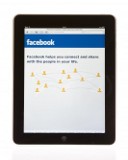 EcmaSoft specializing not only on iPhone application development, but also on development of applications for iPads . We offer a wide range of applications from simple local ones to complicated network decisions. Various iPad applications offered by our professional and creative team will help to increase number of website visitors or social network users. EcmaSoft products are allowing to use iPads not only for communication and fun, but also for word, electronic commerce projects, educational purposes. Whether you need an iPhone app development, iPad or mobile application development services, EcmaSoft team will be glad to provide highest quality services, will guarantee accomplishing of any assignment within short time period, will render unique and truly professional services.
We will be glad to see you in EcmaSoft company!